The New Faces of Pride: Maisie Richardson-Sellers on Diversifying the Entertainment Industry and More
Exclusive! Read former Legends of Tomorrow star Maisie Richardson-Sellers' take on Pride in 2020.
Welcome to The New Faces of Pride.
For the last four years, Maisie Richardson-Sellers has won CW fans over with a pair of roles on DC's Legends of Tomorrow, first playing Amaya Jiwe (a version of the DC Comics character Vixen original to the series) for two seasons, followed by another two as shape-shifter Charlie. But the conclusion of the show's fifth and final season brought about the queer English actress' departure from the series so that she might, as co-showrunner Phil Klemmer told TVLine, "make her mark as a filmmaker on her own."
While we await news of her filmmaking, Richardson-Sellers joins E! News' week-long New Faces of Pride celebration, offering her take on the state of things in this most unusual year.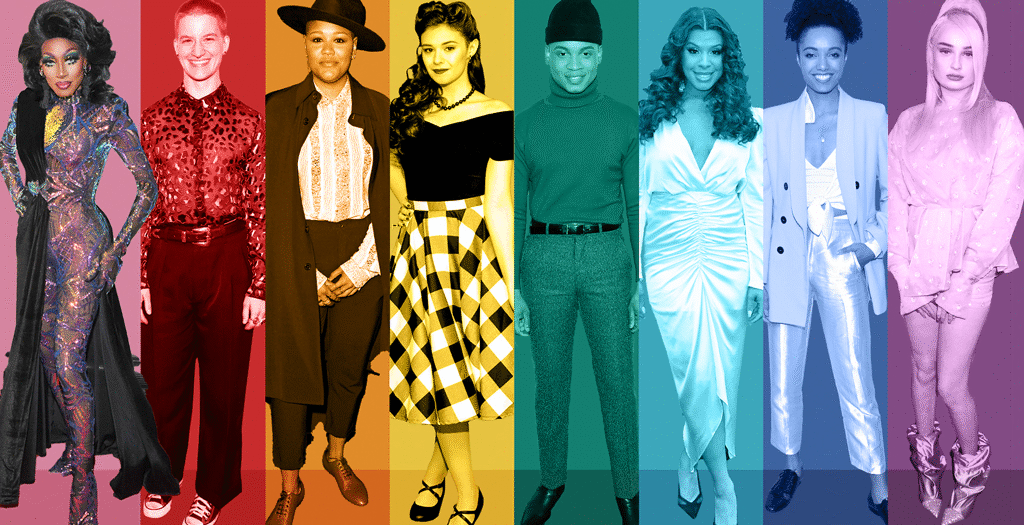 With Pride being born out of protest sparked by Black trans women, what encouragement would you like to give fans and family alike to get involved this Pride month? 
Pop culture has absorbed so much from the Black trans and queer community, and has given barely anything back. Pride celebrations are sadly no different. We have seen the exclusion of the Black trans community from mainstream Pride events again and again worldwide. With Black trans women experiencing a horrifically disproportionate amount of violence and discrimination, this Pride, I implore you to question what you can do to support the most at risk members of our communities. Self educate, then educate your family members. Find out what your local community is doing to support our trans siblings, and challenge them to do better. Support those who are already on the ground doing the work by researching grassroots organizations and if you have the means, donate. Please also consider supporting an organization outside of the US, where a little can go a very long way. I love the Triangle Project in Cape Town, who do incredible legal advocacy, health care and community engagement work for the LGBTQAI+ community, and have dedicated support systems for POC trans individuals.
You are given the keys to your industry. What's the first thing you do to make it a more inclusive environment for everyone?
I would diversify the industry from the top down. Only once the studio heads, network executives, programmers, financiers, casting and show runners are diverse will we begin to see diverse content organically created from experience, rather than imagination. One thing the current gatekeepers are failing to realize is that simply adding more POC and LGBTQAI+ characters as subplots and quirky side kicks to bolster the storylines of white protagonists isn't enough. When those who are creating and writing and directing the stories are not diverse, we end up time and time again with watered down, two dimensional and often stereotypical representation that misses out on so much of the nuance and magic of diverse experiences.
What is your message to future generations of queer people, coming of age right now? How do you want to instill hope in them?
I am so deeply inspired and humbled by the collective openness, curiosity and the determination of your generation. Your individual story, your fire, your dreams are what make you an absolutely crucial part of the fabric of this next chapter. Don't forget that allowing yourself to be vulnerable is a sign of great strength, and that nurturing your mental and emotional health only makes you better equipped to support others. Refuse to settle. Refuse to sit down. Your time is now.